Your Halloween Horror Comes to Life!
Ready to turn your Halloween into an unforgettable nightmare to your neighbors?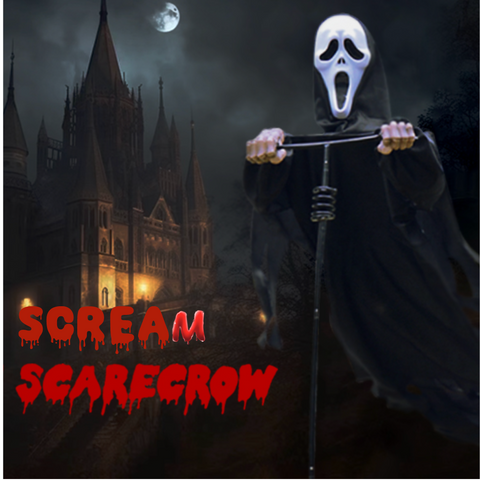 Originally meant to ward off birds and critters, scarecrows have now adopted a spooky purpose as fantastic Halloween decorations that thrill the neighbors!

Its unique design, featuring a skull and skeleton elements, makes it a standout focal point that draws attention and becomes a memorable feature of your Halloween display.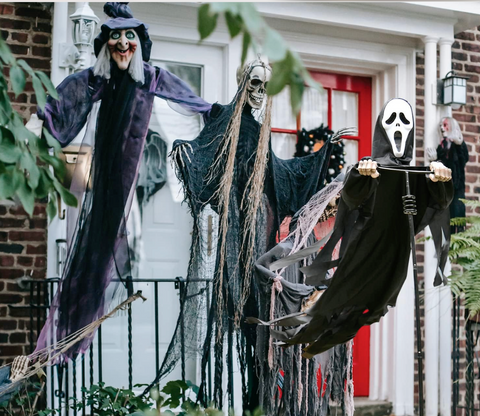 Give the neighbors a startle
With the same eerie mask from the classic film and a long black coat, this scarecrow is set to be the perfect Halloween decoration for your front yard, back porch, or even placed on the first step of your house entrance.

Eye-catching Size
Effortlessly adorn your home or garden for Halloween. Delight in the festive Halloween party atmosphere with friends, family, and kids alike!

Lightweight
Compared to other decorations that need a whole storm to fly due to their weight, The Original Scream ScareCrow only needs a little breeze to fly like a ghost and scare everyone thanks to its light weight.

Whether at your doorstep, on your lawn, or as part of a haunted house setup, this scarecrow's design allows you to place it creatively, adapting to different themes and spaces.

Why us?
We have designed a this Scream Scarecrow in a way that we can provide the best quality to our customers, this scarecrow is high quality compared to others that are cheap and can't last a breeze.

The eerie sounds and sudden movements of the scarecrow capture attention and draw visitors into the Halloween ambiance.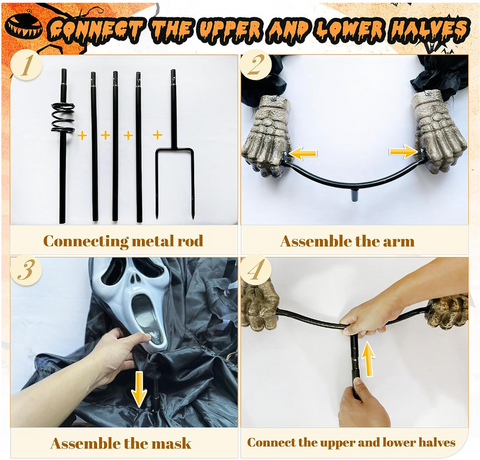 Benefits
✅Hair-Raising Realism
✅Easy Setup
✅Versatile Decoration
✅Durable and Weatherproof
✅Interactive Fun