Creates elegant sushi rolls at home, easy to prepare: fill, pull, done!!!
The sushi industry has never been the magic driver for longevity.
Its appearance makes making sushi very easy: Fill - Finish.
With it, even beginners can make sushi as good as professional sushi masters.
Characteristics
Detachable for easy use and cleaning. Creates elegant sushi rolls at home, ideal for mixing rice vinegar seasoning into the sushi rice.
Specially designed to prepare perfect sushi. Perfect for families and beginners. Cut out the appropriate width and length first. Add rice vegetables, beef, fish and their favorite ingredients to the sushi maker. Grab the shelf with two heads with a hard pull. Sushi is formed, it's easy.
Use it for any rolled food - not just sushi. Enjoy a homemade healthy snack and impress your friends with your sushi making skills.
how to use?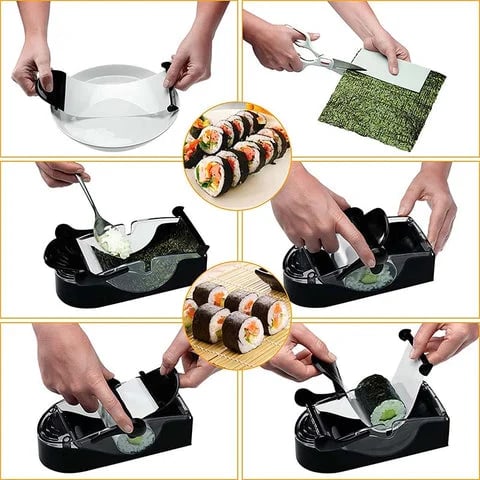 Specifications
Material: PP
Color: Black
Size: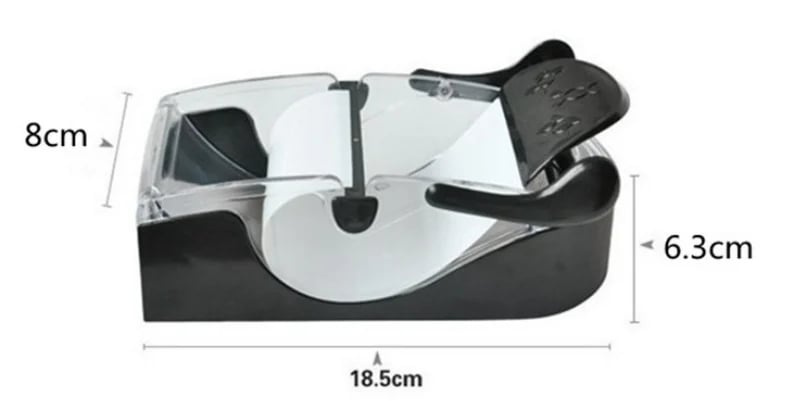 Package
1 * Kitchen Sushi Maker Roller