FINALLY ABLE TO TIGHTEN AND LOOSEN SCREWS IN HARD TO REACH PLACES WITH THIS ALL-IN-ONE TOOL! BIGGEST PLUMBING TIMESAVER YOU CAN FIND!
Made of durable plastic and lightweight aluminum, it's an indispensable, light and easy to use plumbing wrench that is ideal for every toolbox!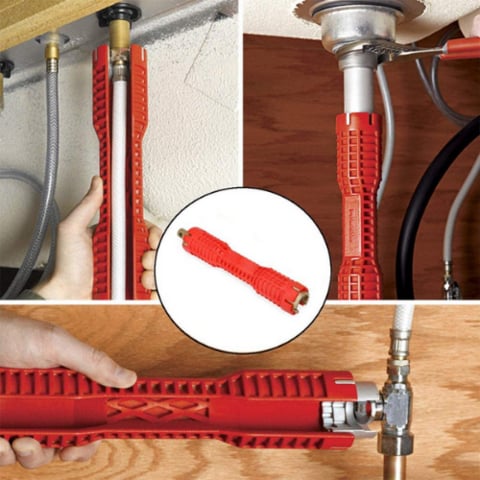 REACHES INTO TIGHT SPACES!
Efficiently tighten and loosen nuts with the amazing 8-in-1 Basin Flume Sink Wrench in tight and cramped places!

LIGHTWEIGHT AND PERFECT TO GRIP!
Lightweight, Durable And Easy To Grip wrench can be used for a myriad of applications!
GOES WHERE NORMAL PLIERS AND WRENCHES CAN'T GO!
The open side slot design is created to easily slip through pipes and tubes to get to those hard-to-reach nuts and places!
SPECIFICATIONS:
Materials:
Head Material: Zinc Alloy
Handle Material: ABS
Available Color: Red/Yellow
Style: 8-in-1/5-in-1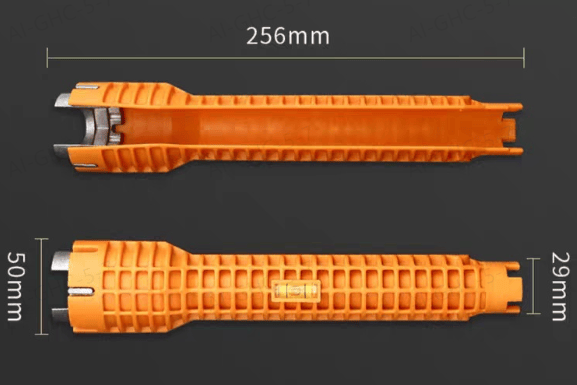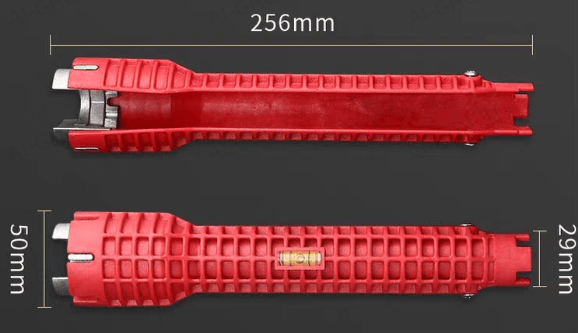 PACKAGE INCLUDES:
1 * 8-in-1 Sink Wrench/1 * 5-in-1 Sink Wrench